Duette. Large (75CL)
£

14.99 Sold Out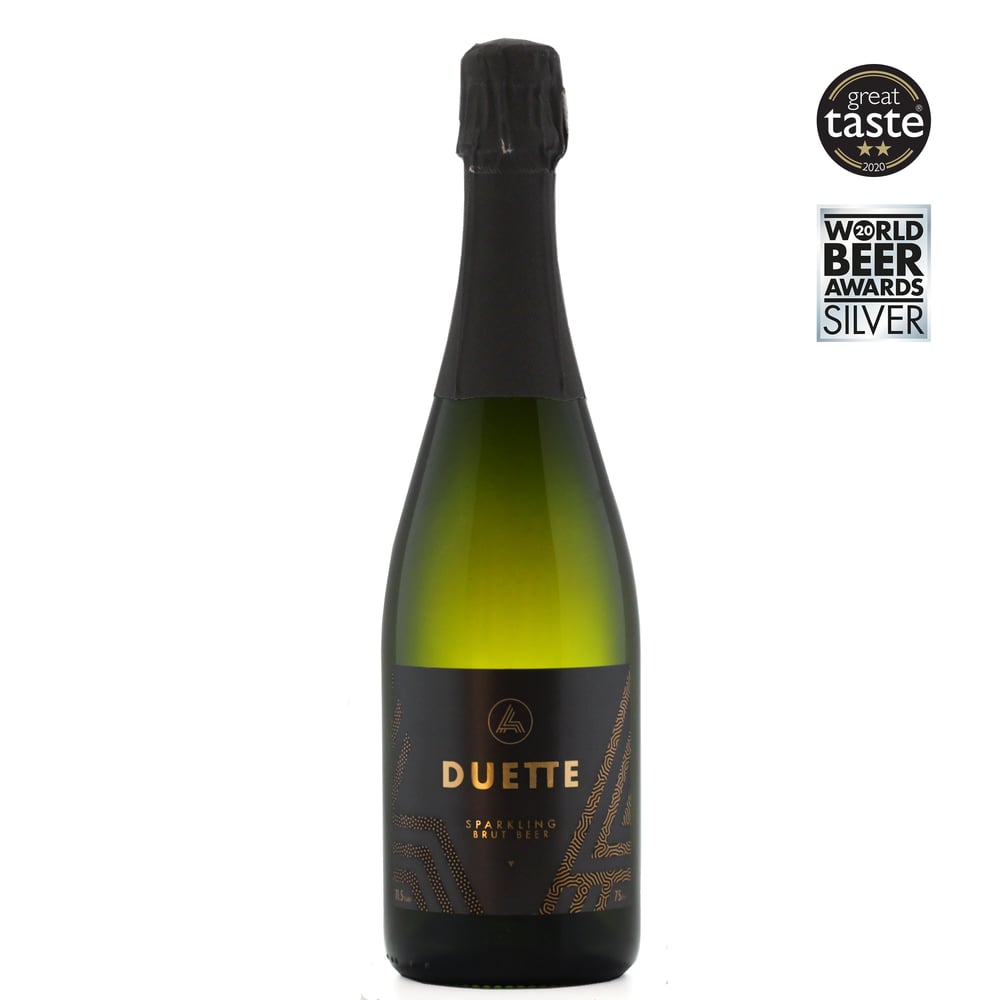 A drink with a purpose, to bring people together, celebrate and share
11.5% ABV - Sparkling Brut Beer.
An award winning sharing beer brewed in Bristol, England.
A harmonious blend of specially curated yeasts Using high quality champagne and Kölsch lager yeast to deliver the bubbles and characteristics you would expect from any good champagne, the flavours and aroma from any quality German Weiss beer and a crisp, sweet and refreshing finish.
Bottle conditioned, unfiltered & unpasteurised. Recyclable once consumed.
Serve chilled and in a champagne glass.
Approximately 6-8 flute glasses in this bottle.
Made with Water, Barley, Sugar, Hops & Yeast.
Price: £14.99
Postage: £3.75 (Courier delivered & in eco packaging)
Case: £80 for 6 bottles (including 10% discount) - Delivered in a carboard case
*37.5CL bottle also available.
This product is for over 18's ONLY. We operate a strict challenge 25 approach. For full details on this & the terms of purchase & delivery please visit our Terms & Conditions.
Share